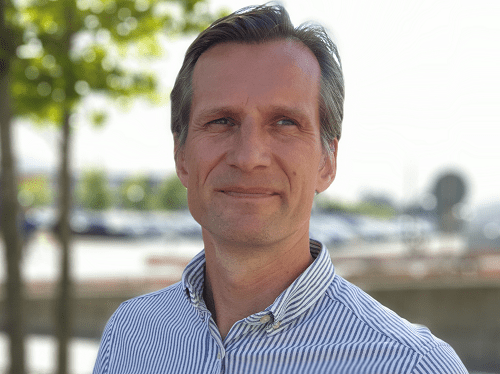 This is Søren Reitelseder
Søren pioneers as a Clinical Data Manager with Global R&D, Denmark.
"Data management can be highly challenging at times as well as very rewarding. Working through the different stages from start to the product being used to treat patients is a great feeling"
I joined LEO Pharma as a Data Manager after a series of years in the University Hospital research environment where I did my Master Thesis, PhD and post doc. Since then I have fallen into working with large complex clinical trials ensuring the right information is collected during the trials, and that the data is accurate. This is achieved through careful analysis, validation of new data, reviews of protocols all in close liaison with other study management functions both locally and abroad.
Knowing that the work I do helps other functions is very motivating, and the experience has helped me grow from a broader role in my previous career into a profound specialist professional.
LEO Pharma provides an environment where you feel welcomed from day one. I have received great training and onboarding. People are very kind and helpful. My team is a dynamic group of people where sharing of information, knowledge and skills come together, combining our efforts in achieving our goal.
In general, there is a lot of good things going on for the employees here. Besides opportunities for personal and professional development, LEO Pharma offers an array of social activities like for instance the LEO Run and Bike to Work initiative.
To me pioneering means to finding new solutions while still cooperating within a team with a good work/life balance.
Søren Reitelseder
Clinical Data Manager
Global R&D, Denmark