We are committed to making great solutions through innovation
We believe that being truly innovative requires global ambitions, significant investments and a diverse approach where multiple initiatives go hand in hand.
Collaboration and co-creation are the glue that binds our ecosystem together, advancing science and technology to fuel the development of new treatment solutions.
LEO Pharma R&D
LEO Pharma's R&D organisation is located at the company headquarters in Ballerup, Denmark, and consists of more than 900 scientists and specialists. Through internal innovation and external partnerships, the R&D organisation pioneers advances in dermatology care. Research and development projects are increasingly based on the efforts of multi-disciplinary project teams integrating advanced knowledge in R&D disciplines with expertise in clinical practice and therapeutic needs. Insight-driven innovation drives all product development.
Partnerships
LEO Pharma's commitment to research and development is strengthened by extensive collaborations between the R&D organisation and more than 400 academic and institutional research centres and industry partners worldwide, making the world our lab. By collaborating with scientific experts globally, LEO Pharma aims to enhance its knowledge of skin diseases and explore new potential treatments.
Open Innovation
LEO Pharma Open Innovation is a unique collaborative space for exploring drug discovery opportunities with external partners globally. We invite anyone to send us molecules for testing in some of LEO Pharma's exclusive and proprietary assays, even if those molecules have never been considered for dermatological applications before. The fully disclosed assays are models of inflammatory skin diseases which have been developed by some of our best scientists. To ensure confidentiality, we do not ask for structures of the molecules to be disclosed. All the data generated in the assays are owned by you, the partner, and we compile them into a report for you, to make it straightforward to interpret them. All of this is at no cost and there are no binding business commitments in our agreement. Promising results can lead to a collaboration or business partnership.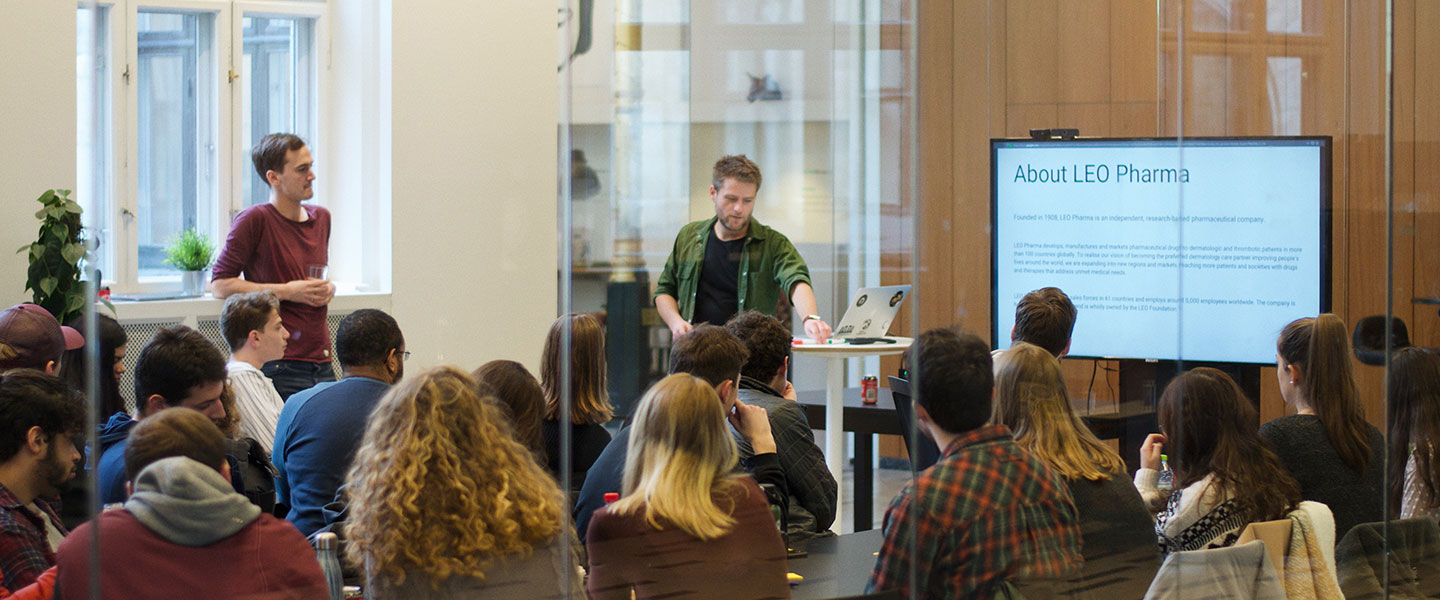 Workshop at the LEO Innovation Lab in central Copenhagen
LEO Innovation Lab
LEO Innovation Lab is an autonomous innovation unit, working to develop digital technologies that help solve healthcare challenges for patients living with a chronic skin condition. Artificial intelligence is a core focus for the unit, where a team of data science and machine learning experts are collaborating closely with medical scientists on solutions that can improve diagnostic accuracy and treatment planning for chronic skin conditions with AI technology. Other innovation focuses include the digitalisation of clinical trials, telemedicine and genotyping. LEO Innovation Lab is headquartered in Copenhagen, with satellites in some of the leading tech hubs around the world.
LEO Science & Tech Hub
The LEO Science & Tech Hub is the R&D innovation unit of LEO Pharma based in Boston and Tokyo. We explore cutting-edge science and technology opportunities that have the potential to enable precision medicine within Dermatology. By partnering with renowned start-ups, public and private institutions in the world's leading life science cluster in US and Asia Pacific, the Science & Tech Hub acts as a catalyst to transform early-stage innovations and technologies into solutions that will improve the quality of life for people with skin diseases. LEO Science & Tech Hub was officially inaugurated in September 2016.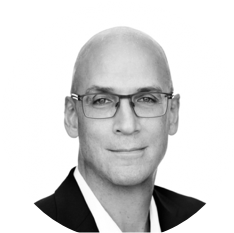 By offering our collaborators access to funding and a unique global network of dermatology expertise, we want to act as catalysts for innovation and help bring new science and technology to the next stage.
Michael Sierra
Vice President
LEO Science & Tech Hub