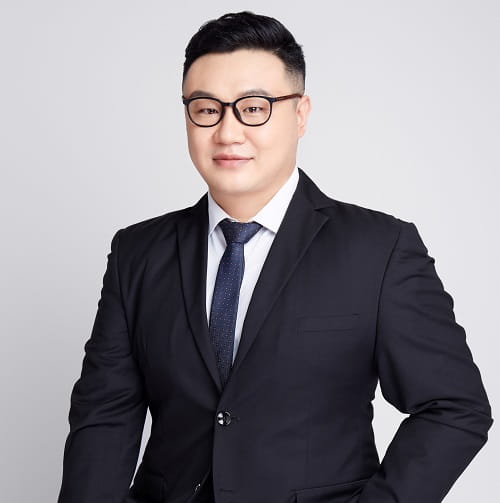 This is Liang Xu
Liang pioneers as a Senior Medical Specialist with Region International, China.
"In my role, LEO Pharma's constant focus on innovation is key. It helps me develop and it keeps me motivated to help patients achieve healthy skin – a purpose that really makes me proud."
As part of my role as a Senior Medical Specialist, I am deeply invested in our portfolio and I have an extensive knowledge which I everyday try to utilize to help people achieve healthy skin. I have been with LEO Pharma for four years, and it has been an ongoing learning curve for me. The thing I like the most about my job is that I get to exchange knowledge with doctors at academic conferences. This ultimately leads to more people living fulfilling lives and that makes me proud – proud of myself, proud of my team and proud of LEO Pharma.
The patients are at the center of everything we do, and this was also one of the reasons why I joined LEO Pharma. In LEO Pharma, we always strive to be innovative. In my role, it means that I receive devoted support in developing my area of business in everything from the launch of new systems and artificial intelligence projects to research and development of innovative products. All of this is something that makes me genuinely excited about my job.
Of course, I have met challenges during my time in LEO Pharma – several challenges! However, every time, I have managed to overcome these by drawing upon the cross-functional support that exists in the organization.
To me pioneering means to take responsibility - a responsibility towards patients, a responsibility towards customers, and a responsibility towards the company, the commitment and the fulfillment of it.
Liang Xu
Senior Medical Specialist
Region International, China