This is Kristian Dahlgaard
Kristian pioneers as a Senior Professional within Data Partnering & Insights with Global R&D, Denmark.
"LEO Pharma has the ideal size; a large company without being major, meaning that there are a lot of opportunities, and you can develop fast if you so desire."
I joined LEO Pharma in August 2019, and I work as a functional support to our line of business, also representing the Global Safety area towards our vendors and LEO Pharma IT. I am a technical subject matter expert on our safety systems working a lot with SQL, and I am the lead person in relation to data analysis and building reports and queries within databases.
One of the best parts of my job is that I have the chance to learn a lot. Every single day. I am part of a small team of four people, but we support an area of close to 80 people, so things move fast. I enjoy the influence that I have, not only in Global Safety but within our systems and our data compliance as well. Our team is consulted for all system and process changes related to our safety systems – to me, that responsibility is intriguing. Furthermore, I get to share my knowledge even though I do not have a solid background within pharma which makes me feel included and valued. I think it is great that LEO Pharma is welcoming skills that are not linked one to one with pharma as it shows the openness and inclusiveness I experience in LEO Pharma personally - it truly broadens the possibilities for people with varying backgrounds.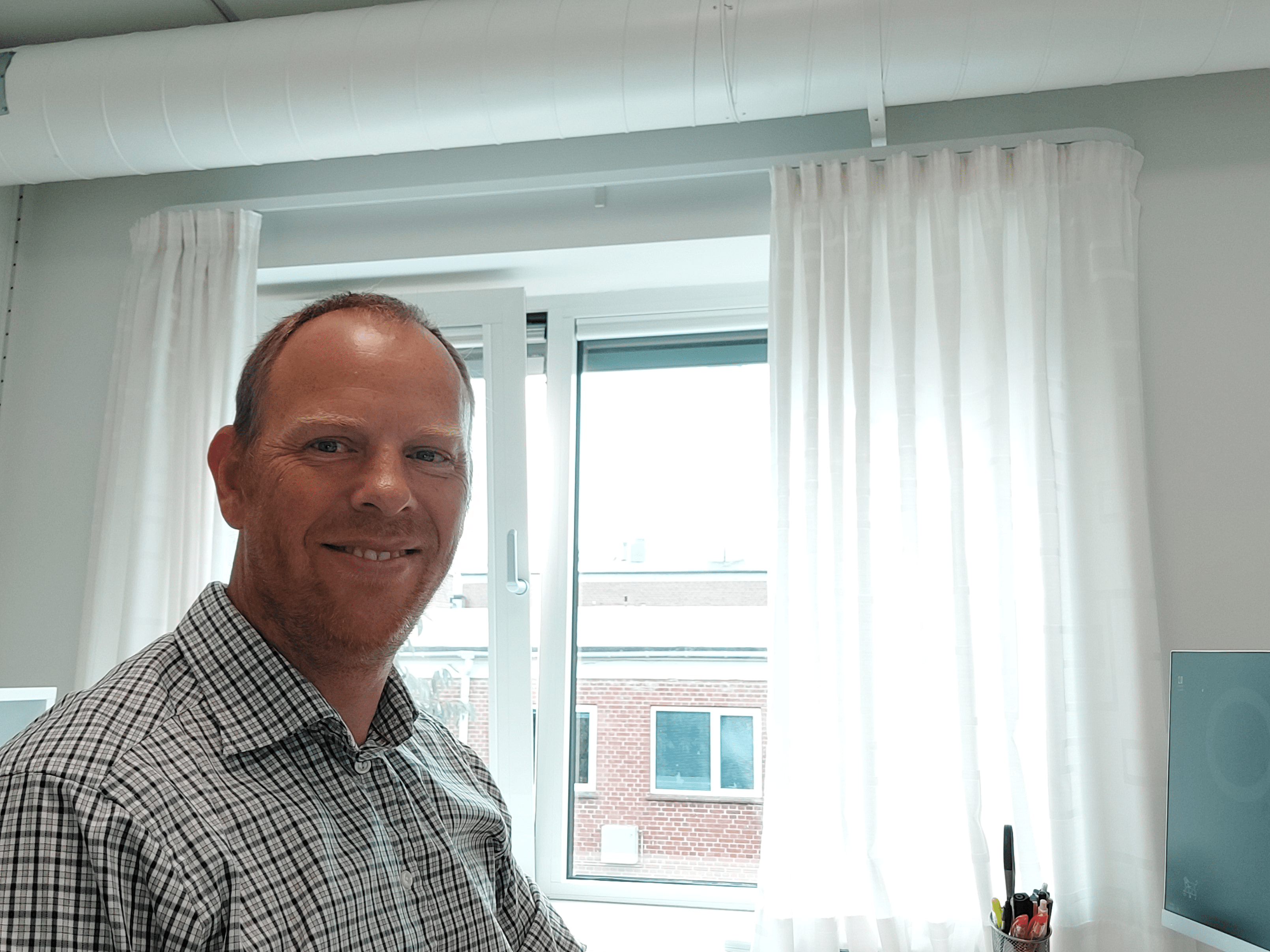 What I really like about LEO Pharma is that it is a Danish-founded company with international colleagues, stakeholders and influence. In my everyday, I feel a 'can do'-attitude amongst my colleague, and I think there is room for all kinds of diversity. Whatever we feel like in our private sphere, there is room for it. Last but not least, we work for a common goal: Making LEO Pharma a better company and produce better products for our patients.
If I could invite any life science pioneer for dinner, I would invite Charles Darwin (1809–1882), the famous English naturalist, geologist and biologist, best known for his contributions to the science of evolution. His proposition that all species of life have descended from common ancestors is now widely accepted and considered a fundamental concept in science.
To me pioneering means stepping out of your comfort zone and broadening your horizon.
Kristian Dahlgaard
Senior Professional within Data Partnering & Insights
Global R&D, Denmark