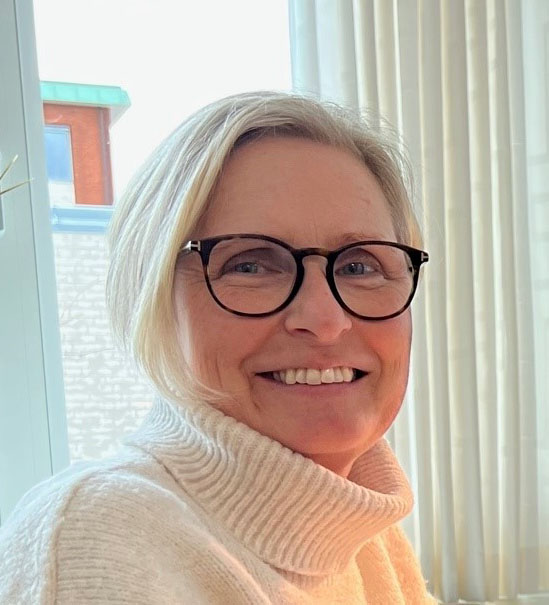 This is Kira Hammershøi
Kira pioneers as a Director QPPV with Global R&D, Denmark.
In her new role, Kira Hammershøi ensures that LEO Pharma's products meet the highest and strictest safety requirements.
My name is Kira Hammershøi, and I was recently appointed as Director QPPV, i.e. "qualified person responsible for pharmacovigilance". The World Health Organization defines pharmacovigilance as "the science and activities relating to the detection, assessment, understanding and prevention of adverse effects or any other medicine-related problem."
As QPPV, I devote my time and energy to ensuring that patients can safely benefit from LEO Pharma's products without having to worry about adverse effects or other experiences.
I actually held a pharmacovigilance position with LEO Pharma ten years ago. When I compare and contrast LEO Pharma today with LEO Pharma of 2013, I am struck by how much the company has transformed. Excitingly, the transformation is ongoing – and is a direct result of the company's commitment to becoming an industry leader in systemic treatments and biologics for patients with skin diseases.
I am personally pleased to see this collective commitment manifest as actual change – as concrete improvements. And I feel like my work is central to enabling LEO Pharma to evolve in the right direction, because we will, of course, only be successful in leading medical dermatology if our products consistently meet the highest and strictest safety requirements.
The thing I love most about my job is the team spirit, energy and professionalism that characterizes my department. It is a joy to be heading up such a competent team, united by the focus of everyone on ensuring product safety, be it that of established products or new, innovative products. I am passionate about the goals we are pursuing together and proud to support, motivate and empower others to realize their full potential.
Despite the ongoing revitalizing transformation, there is something comforting about the fact that the spirit of LEO Pharma is, in a sense, a constant. Symbolized by the great and instantly recognizable lion of our logo, the spirit of LEO Pharma owes much to the pioneering example of our founders Anton Antons and August Kongsted. It is ultimately thanks to them that I get to participate with my colleagues in this great, collective effort: advancing the standard of care for the benefit of people with skin diseases, their families and society.
By ensuring that LEO Pharma's products are safe for our patients to use, my work has everything to do with putting patients at the center of care.
Kira Hammershøi
Director QPPV
Global R&D, Denmark