LEO Pharma A/S appoints Brian Hilberdink new President of LEO Pharma Inc. United States
Ballerup, February 17, 2022 – LEO Pharma today announced it has appointed Brian Hilberdink new EVP and President of LEO Pharma Inc., in the United States, effective March 14, 2022. Brian Hilberdink joins LEO Pharma from Novo Nordisk, Inc., in the U.S. where he served as Senior Vice President of Sales.
"We are excited to soon have an accomplished executive like Brian Hilberdink, with more than 25 years of global experience developing and executing strategy, leading our U.S. operation. With the recent FDA approval of our first biologic, and Brian at the helm, LEO Pharma stands to strongly deliver on our growth strategy in the world's largest pharmaceutical market, said Anders Kronborg, Acting CEO of LEO Pharma.
Prior to joining Novo Nordisk in the United States as a Senior Vice President, Brian Hilberdink served as President of Novo Nordisk Canada Inc. and Corporate Vice President in Global Marketing of Novo Nordisk A/S in Denmark. In that role, he led the launch of the company's next generation insulin portfolio.
"LEO Pharma has an exciting future, and I am thrilled to have the opportunity to lead the company's growth journey in the U.S. Joining a company with such a history, which is going through a remarkable transformation and also expecting to go public feels like joining a 100-year-old start-up. It is a once in a lifetime opportunity that I wouldn't miss, said Brian Hilberdink.
Brian Hilberdink holds a bachelor's degree from the Arts & Science faculty at Queen's University in Canada and has completed extensive executive education at multiple universities.
About LEO Pharma
LEO Pharma helps people achieve healthy skin. The company is a leader in medical dermatology with a robust R&D pipeline, a wide range of therapies and a pioneering spirit. Founded in 1908 and majority owned by the LEO Foundation, LEO Pharma has devoted decades of research and development to advance the science of dermatology, setting new standards of care for people with skin conditions. LEO Pharma is headquartered in Denmark with a global team of 6,000 people, serving 93 million patients in 130 countries. In 2020, the company generated net sales of DKK 10.133 billion.
David Patti
Director, Global Product Communications
Tel:

+1 973 796 7706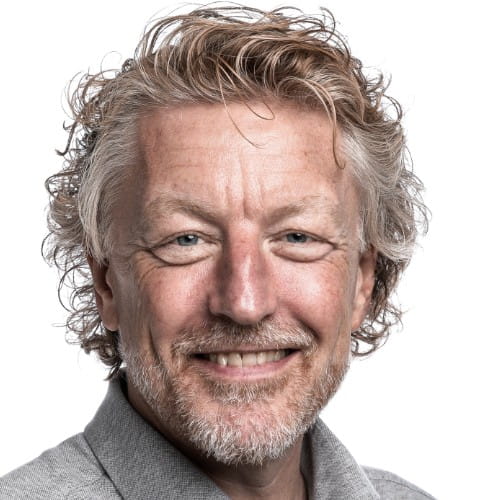 Henrik Heskjaer
Director, Global External Communications
Tel:

+45 3140 6180