Region U.S.
LEO Pharma Inc., LEO Pharma's American affiliate, is a unique and special place that plays a key role in the company's 2030 strategy as we are planning to launch our first biologic product on the U.S. market after FDA approval of the submitted Biologics License Application. Our culture is defined by its collaborative environment built on trust, and driven by caring, engaged and passionate people.
On a transformational journey
Our transformation journey provides opportunities for us to make an impact. We all get a chance to pioneer in our everyday work to create the new future of our company, building on more than a decade of experience in the U.S. LEO Pharma's U.S. headquarters is located in Madison, N.J., and field medical and sales employees support healthcare providers across the country. Our U.S. teams include business operations, sales, legal and compliance, medical strategy and scientific affairs, marketing, HR and communications, patient market access and global public affairs.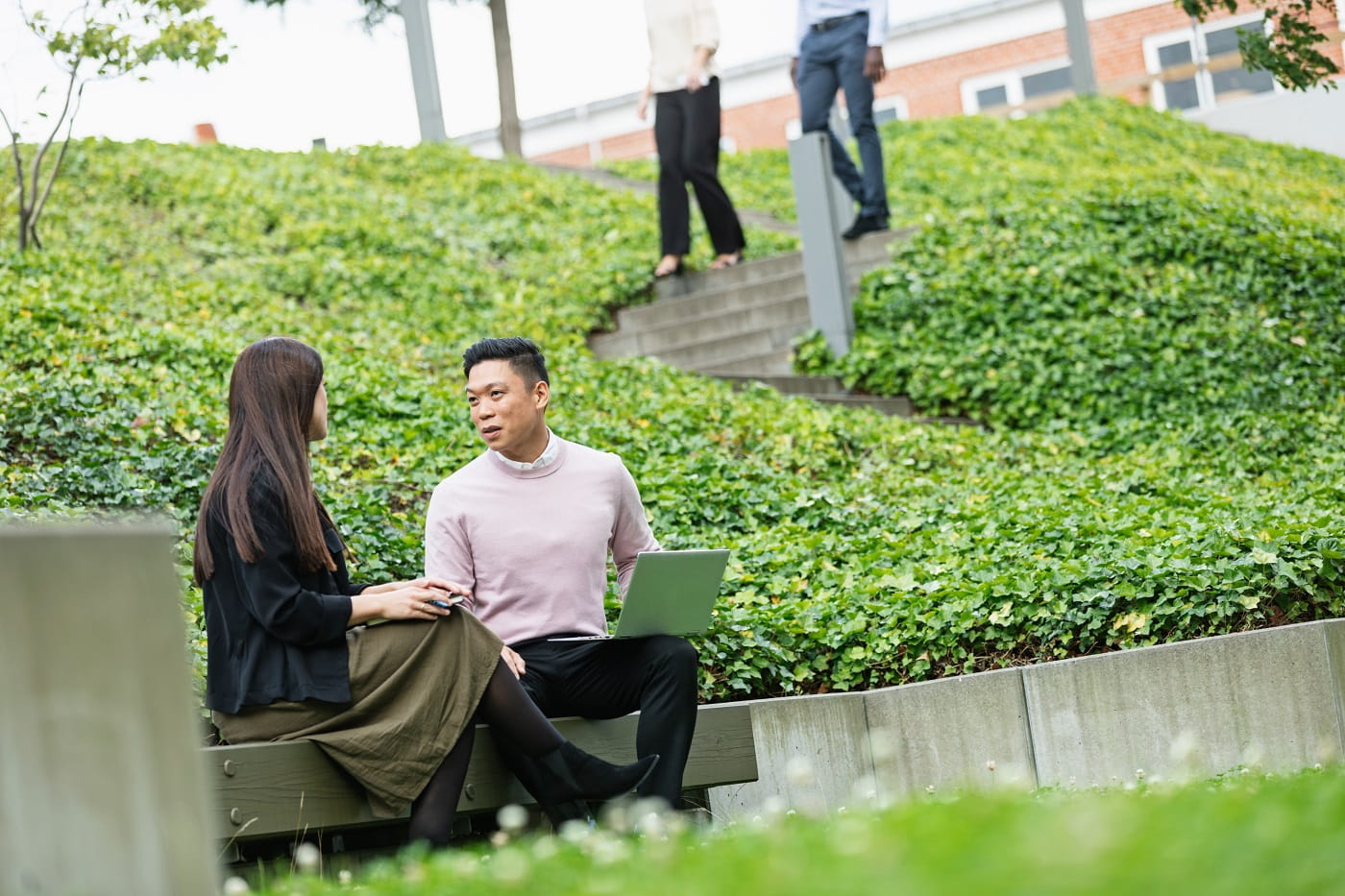 The U.S. team
Our nearly 350 employees in the U.S. drive dermatology with knowledge, collaboration and curiosity. We do this through mutual respect and a shared sense of purpose, rooted in our caring culture. For Region U.S., pioneering together is about constantly improving and extending what's possible for each other, our company and, most importantly, our patients.  Strengthening its communities and giving back are important to the culture LEO Pharma Inc. continues to build, with initiatives that include efforts supporting the National Psoriasis Foundation and National Eczema Association, as well as providing employees with an additional paid day off per year to volunteer.
Together with purpose
LEO Pharma Inc.'s incredible mix of people makes each day a new experience. Our nimble and entrepreneurial environment allows passionate people to make an impact on the company. This includes the ability for employees to work across functions and roles to support business goals, often going beyond the confines of a job description to find ways to achieve business goals. We have also been recognized as a top workplace in New Jersey in 2019 and 2020. Learn a little more about this pioneering spirit from our Region U.S. team members.